Kidepo Valley National Park
Location: North Eastern Uganda/ Karamoja region
Size: 1442km.Sq
Elevation: 914m-2749m
Figure 1 Views of Narus valley
Kidepo Valley National Park is located in the north-eastern corner of Uganda which is also locally known as Karamoja, named after the Karamojong people, Kidepo is tucked between the borders of South Sudan to the north and Kenya to the east and has a road distance of  about 700km from Kampala. Kidepo Valley National Park is Uganda's most isolated National park due to the long-distance and poor road network to the Park. The treasure that Kidepo Valley National Park has to offer has been little explored due to the long period of insurgency in northern Uganda, however, the Uganda Government's efforts for peace that have revived Kidepo Valley National Park's potential. The few visitors that have made this long journey north through the wild frontier region of Karamoja to visit Kidepo Valley National Park, do agree that it is also the most magnificent national park in Uganda, Kidepo Valley National Park also ranks among Africa's finest wildernesses. From Apoka, in the heart of the national park, a savanna landscape extends in all directions, far beyond the gazetted area of 1442km2, towards horizons outlined by distant mountain ranges.
Weather in Kidepo Valley National Park
Kidepo National park has a semi-arid climate with just one rainy season per year (April-September) and has light rainfall with river Narus valley in the south of the park receiving about 890mm of rain/year while just 635mm of rain/year falls in the Kidepo valley to the north. Kidepo National parks' rivers are seasonal and thus dwindle and disappear in the dry season.
During these months, the only permanent water in the park is found in wetlands and remnant pools along the southern Narus valley near Apoka and as a result, wildlife is concentrated in this area. This consideration, combined with the valleys, open African savanna wildlife  habitat, make it the parks prime game viewing location. Indeed it is possible to sight a good variety of wildlife simply by scanning the valley with binoculars from the comfort of the Apoka lodge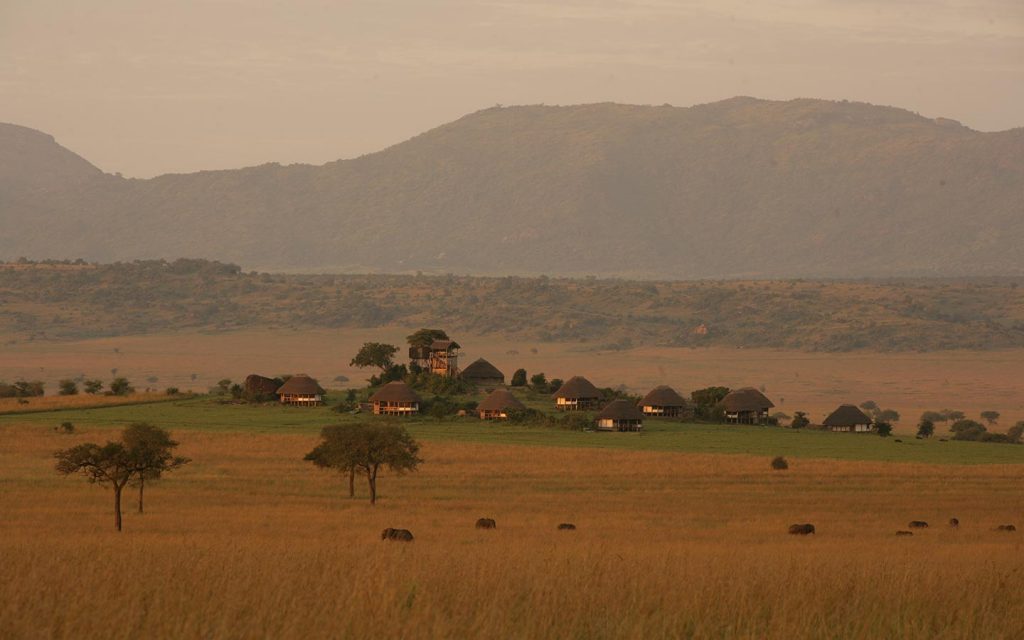 Figure 2 Wildlife view platform at Apoka
Activities in Kidepo National Park/ Things to do in Kidepo National Park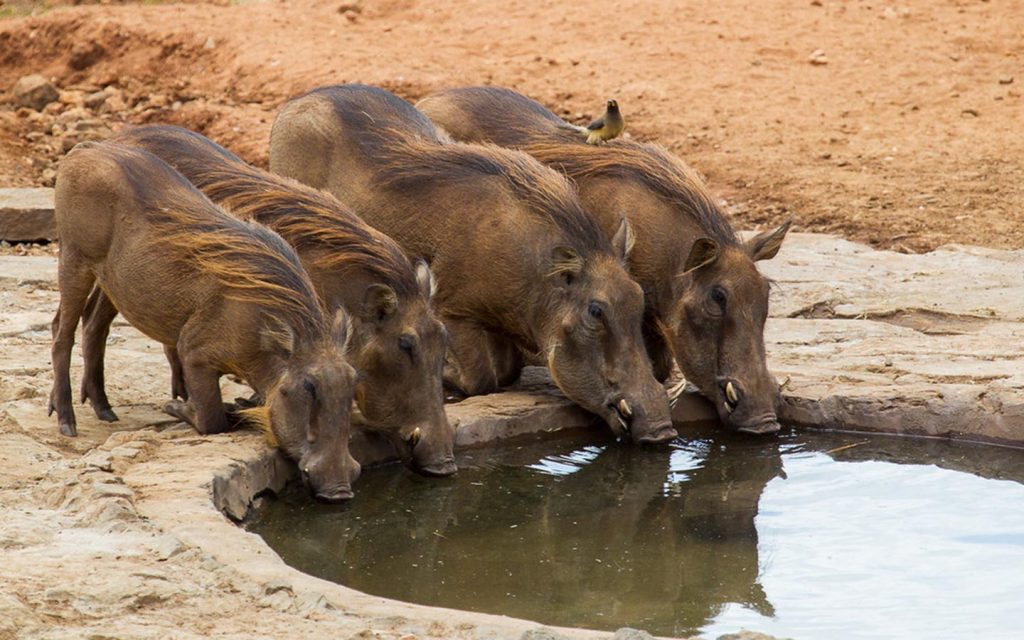 Figure 3 Thirsty Warthogs seen taking water during a game drive in Kidepo national park
 Game Drives and Viewing
Big African Wildlife in the Narus Valley is most active early in the morning at about 6 am and late afternoon at about 4 pm which are optimum times to set off on game drives. The ranger guide will help you spot some of the park's lions that may be sitting on the valley's various rock outcrops and other wildlife which includes elephants, leopard, bush duiker, jackal, bushbuck, zebra, bush pig, Kavirondo bush baby, buffalo, ostrich and much more.
Bird Watching
Apoka Rest Camp is a great spot to begin your Kidepo birding experience. Birding in Kidepo can also be done on the fringes of the Narus and Namamukweny Valleys. Among the birds seen are the Abyssinian Roller, Clapper ton's Francolin, Purple Heron, and Abyssinian Ground Hornbill, which is found only in Kidepo. The birding activity can be arranged both in the morning and evening.
Nature Walks/Hiking
The Lomej Mountains can be reached on foot in four hours, the hike starts at 7 am. Shorter guided walks of around two hours can be taken through the Narus Valley extending over a 5km radius from Apoka Tourism Centre.
Visitors can also wander along the splendid Kidepo River Valley between banks of attractive Borassus palm forest. Namamkweny Valley can be reached in one hour from Apoka.
Visitors can also meet members of the IK tribe during prearranged hikes to the Morungole Mountains outside the park.
Community Cultural walks
The Karamojong are a notorious cattle-herding tribe that occupies northeastern Uganda and together with Lorokul Cultural Group that is located just outside Kidepo Valley National Park you will   discover the unique culture of this remote tribe. The Karamojong's main livelihood is livestock herding, and the social and cultural lifestyle will be explained to you as you walk with the guides to the traditional Karamojong manyattas (homesteads), cattle enclosures and granaries.
The community cultural walks will introduce you to the lifestyle, culture, dressing style, dancing and the tools used. You will also learn how this cultural group make their distinctive beads, sample their local cuisine and even meet the Karamojong King, who will narrate the tribe's folklore and beliefs.
Accommodation in Kidepo National Park/ Where to Stay in Kidepo
Kidepo National Park is endowed with different classes of lodges that are in locations that will make you're a stay a memorable one and give you sweeping views of Karamoja plains like: Kidepo savannah lodge, Apoka safari lodge, Apoka rest camp, Kakine self-catering campsite, Nga'Moru wilderness camp, buffalo base,
How to Get To Kidepo National Park
The road distance from Kampala to Kidepo National Park is about 700km by road and takes roughly 12 hours to complete and requires a robust 4×4 vehicle.
However, Outback Adventure Safaris has established partnerships with local scheduled flights and private charters taking off from Entebbe International Airport or Kajjansi Airstrip to Kidepo Airstrip with a flight time of about 2 hours, on your arrival at Kidepo airstrip your waiting driver-guide will get you to your Lodge of choice.
Custom Uganda Safaris
Can be adjusted to fit your travel needs. All inclusive African Safaris