The Super Skyway Zip-Lining in Mabira forest
Seekers of adventure and adrenaline experiences during a safari in Uganda can get such at griffin falls camp in Mabira forest which is located East of Kampala city and with an approximate distance of 44 km. The Mabira Forest Canopy Super Skyway is a canopy "zip-line" system that sends you soaring between the tallest trees in the rainforest, making you behave like a monkey. While high up in the canopy, you will be able to enjoy views of the different forest layers, hear the roaring sound of the griffin falls and sea mammals like the red-tailed and grey-cheeked mangabeys, birds like the great blue turaco, long-tailed cuckoo, grey parrot, African fish eagle and the palm nut vulture.
What happens during Zip-lining?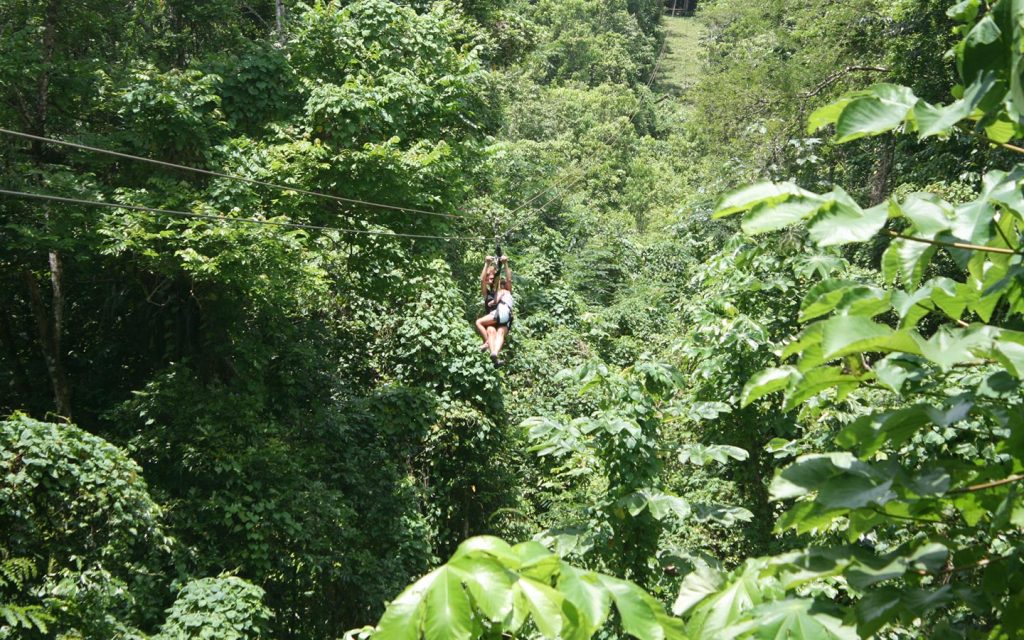 Using strict International safety standards with imported climbing gears and art high ropes from the USA, participants are belayed up the first tree, brought through the whole system and repelled on a 78m diagonal zip passing through ancient trees while led by experienced Sky guides across a network of 5 zip-lines that stretches 250 meters across River Musamya which takes a maximum of 4 hours.
You will later on pass by the beautiful Griffin Falls as you hike back from the skyway to the camp which offers other amenities like; meals, biking and accommodation.
Note: The Skyway zip-line was designed and certified by the Uganda Engineers Registration Board and insured by the National Insurance Corporation.
Outback Top Safari Suggestions